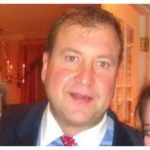 Robert Marcin is the founder and general partner of Defiance Asset Management. Formerly, Marcin was a partner at Miller, Anderson & Sherrerd and a managing director at Morgan Stanley, where he managed the MAS Value fund (currently Morgan Stanley Institutional Value). He serves as a Second Vice Chairman of American Society of Employers. He served as a Director of MBI Benefits, Inc. (alternate name is MBI Bank Inc.). He also serves on the Karmanos Cancer Institute Board in Detroit. He holds a bachelor's degree in business administration and MBA from California State University.
Robert has been a friend and mentor to Cody since 2003 (6570 days).
---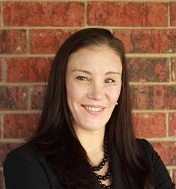 Kim Abmeyer, CFA, CFP is an independent financial advisor with XO Wealth Management in Dallas, TX. Prior to joining XO Wealth, she was an advisor at Raymond James & Associates for several years, and preceding that, JPMorgan Securities for over 10 years. She works with high net-worth individuals in the areas of financial planning and investment management. Kim earned her B.A. in Economics from the University of Texas-Austin, and also holds an M.B.A. in Sports and Entertainment Marketing with an additional graduate certificate in Financial and Estate Planning from the University of Dallas. She currently serves on the board of her local CFA/DFW Chapter.
Kim has been a friend and mentor to Cody since 2005 (5840 days).
---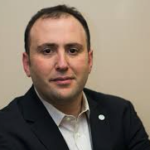 Well-known for his insightful investment articles that have been published in Financial Times, Barron's, BusinessWeek, and many others, Vitaliy Katsenelson has been dubbed "The New Benjamin Graham" by Forbes.
He has over 20 years of investment experience. His books have been translated into eight languages. He has taught graduate investment classes at the University of Colorado and he speaks to investor organizations in the U.S. and abroad.
Vitaliy received both his BS and MS degrees in finance from the University of Colorado at Denver. He served on the board of CFA Society of Colorado and is currently on the board of the Arapahoe Philharmonic.
You can find Vitaliy's articles on life, investments, and classical music on his personal websites, Contrarian Edge and My Favorite Classical.
Vitaliy has been a friend and mentor to Cody since 2007 (5110 days).
---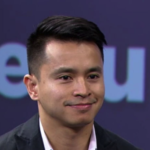 Kendrick Nguyen is CEO and founder of Republic, a platform enabling curated projects to conduct token offerings and airdrops to US retail investors in compliance with securities laws. Backed by Binance Labs, FBG, Danhua Capital and AngelList, Republic also specializes in asset tokenization and is working on developing its own security token.
Prior to Republic, Kendrick was general counsel of AngelList and fellow of Stanford University's Center for Corporate Governance. He helped launch CoinList in 2017 and served as CoinList's interim executive officer and board member during its inception phase.
Kendrick has been a friend and mentor to Cody since 2017 (1460 days).
---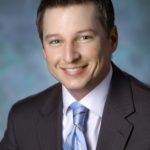 Dr. Jaimie T. Shores is an associate professor of orthopaedic surgery and plastic and reconstructive surgery at the Johns Hopkins University School of Medicine. Dr. Shores co-founded the Hand/Arm Transplant Program – a component of the Johns Hopkins Comprehensive Transplant Center's Reconstructive Transplant Program – and serves as its clinical director. In addition to hand transplantation, Dr. Shores performs general plastic and reconstructive surgery, specializing in surgery and microsurgery of the hands and upper extremities.
Dr. Shores earned his medical degree from the University of New Mexico School of Medicine. He completed a plastic surgery residency at California's Loma Linda University Medical Center, as well as a fellowship in hand surgery at the University of Pittsburgh Medical Center.
Jaimie has been a long-time investor who has brought Cody several medical/biotech ideas over the years, some of which have turned into excellent long-term investments.
Jaimie has been a friend and mentor to Cody since 1993 (10,220 days).
---
Neil Patrick Harris is an American actor, writer, producer, comedian, magician, and singer. For decades, he's starred in hits from 1989's "Doogie Howser, M.D.," to CBS's "How I Met Your Mother" and Netflix's "A Series of Unfortunate Events." He's hosted the Oscars, the Emmys, the Tonys and has starred in dozens of blockbuster movies. Neil won a Tony in 2014 for his performance in "Hedwig and the Angry Inch."
Neil is also a long-time investor in both publicly-traded and private companies and was a seed investor in Cody's previous hedge fund.
Neil has been a friend and mentor to Cody since 1974 (17,155 days).
---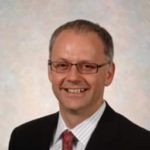 Paul Boni is the CFO of biotechnology firm, Manus Bio. Paul has over 25 years of experience in investing and business analysis. Prior to joining Manus Bio, Paul was head of Investor Development and Strategy and ContraFect Corporation, ran the strategic research division of Grail Research/Integreon, and worked as an investment analyst covering biotechnology investments in sell-side and buy-side roles. Paul obtained a BS in Biology from Harvard University.
Paul has been a friend and mentor to Cody since 2002 (6935 days).